I build & fix websites.
If you need a new site or help making one better,
I have the experience to make it successful.
See my quality work
---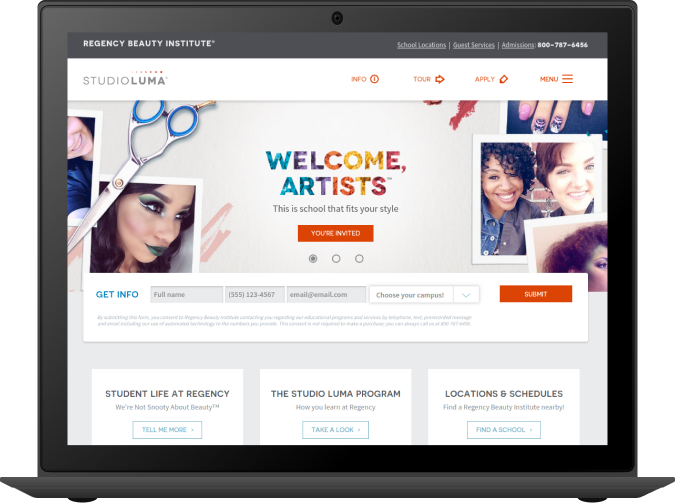 Project: Regency
Made specifically to engage prospective students and drive sign ups over a custom widget.
Regency's website was built on WordPress, with a custom theme to deliver pixel perfect pages as envisioned by our in-house designers. In addition to building out the designs, I set up A/B testing to measure conversion rates for them.
Special consideration was also given to SEO, mobile friendliness, and page load times.
What I can do for you
---
Responsive,
Pixel Perfect
Convert any PSD or design into a fully functional, responsive web page.
Put the latest technology to good use for a polished experience.
Design and develop user friendly interfaces for every device and platform.
Give it a
Speed Boost
Optimize any website to load faster and run more efficiently.
New sites I build fully load in less than once second.
Security Best
Practices
Harden the defenses in an existing app, or ensure a new one is built with leading practices.
Apply industry standard tools like OWASP ZAP to scan for vulnerabilities.